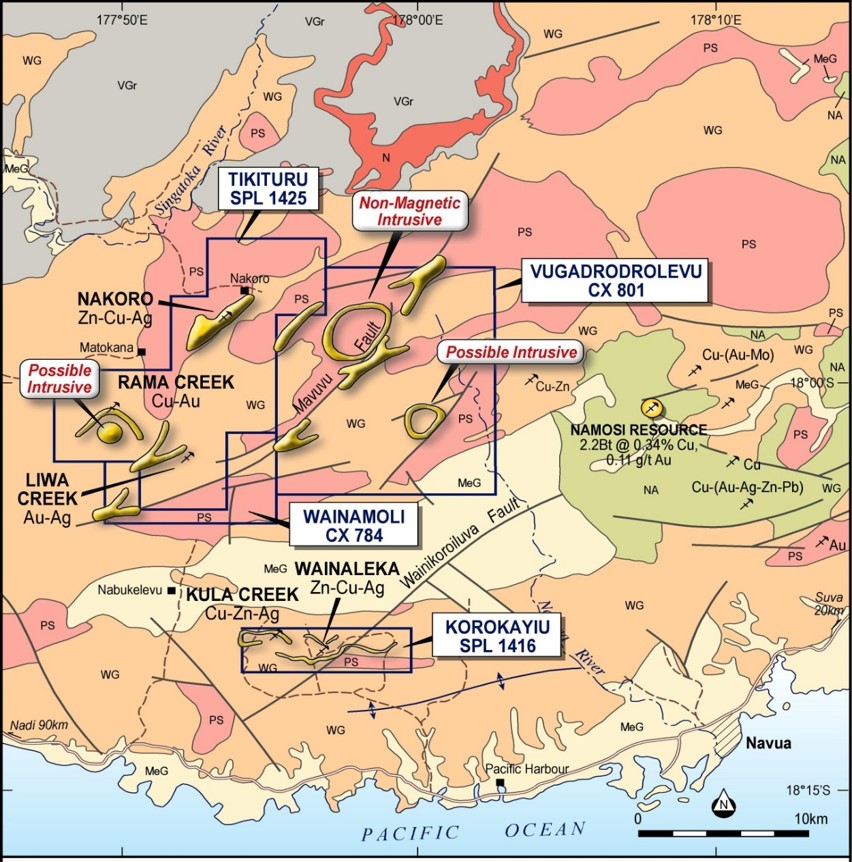 The Technical content of this page has been reviewed and approved by Kristopher Raffle, P.Geo. APEX Geoscience Ltd., the Technical Advisor to the Company and a Qualified Person as defined by National Instrument 43-101.
Wainaleka is a copper-zinc volcanogenic massive sulphide (VMS) prospect situated in the central portion of SPL 1416. A diamond drilling program carried out by Australian Anglo American Ltd. (Anglo) in 1977 intersected highly anomalous values including1:


6.2m @ 1.8% copper, 12.0 zinc and 25g/t silver (WLK-1A),
10m @ 2.3% copper, 5.5% zinc and 47g/t silver (WLK-4),
15.5m @ 1.5% copper, 1.3 % zinc and 8.0g/t silver (WLK-10)
The Anglo drilling results have shown the main mineralised zone is open at both ends and at depth2.
Recent (2007) exploration by previous operator Aljen Pacific Limited included1:
Surface rock grab sampling along new forestry roads at the west end of the Wainaleka Deposit and 500m to the northwest returned 2.7% copper and 19.9% zinc and 7.1% copper and 14.4% zinc, respectively
Shallow vertical "backpack" diamond drilling intersection of 2.2m @ 1.9% copper, 11.8% zinc and 9 g/t silver from 2.2 to 4.8m at the west end of the Wainaleka Deposit3.
Recent geophysical interpretative work indicated that the prospective horizon extends over a strike length of 10 km.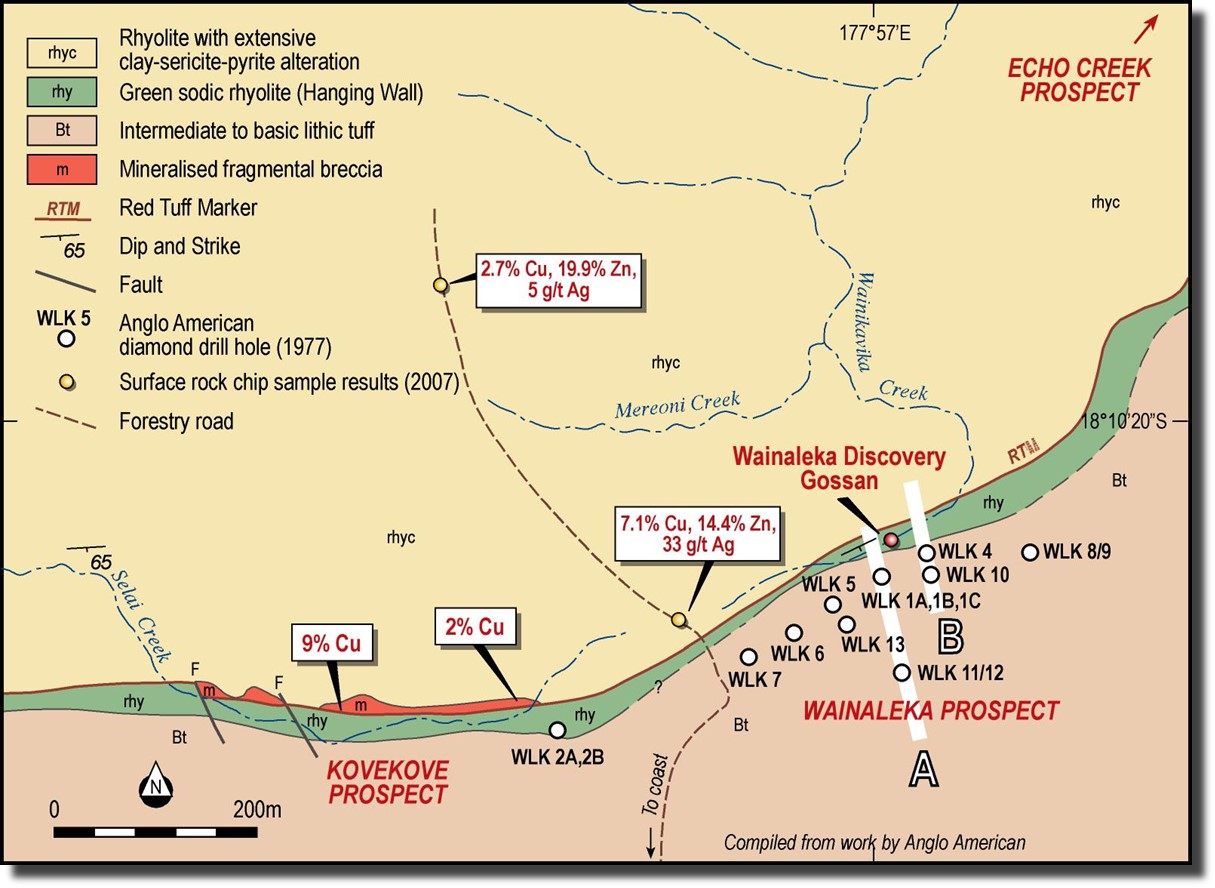 1
For full descriptions of mineralized intercepts see: Technical Report on Aljen (Pacific) Mineral Properties Viti Levu, Fiji, Prepared for Thunderstruck Resources Ltd., September 15, 2014
2
True widths estimated at 80-100% of drilled interval
3
The relationship between drill intercept and true width of mineralization is not known