Wainaleka is a copper-zinc volcanogenic massive sulphide prospect situated in the central portion of SPL 1416. A diamond drilling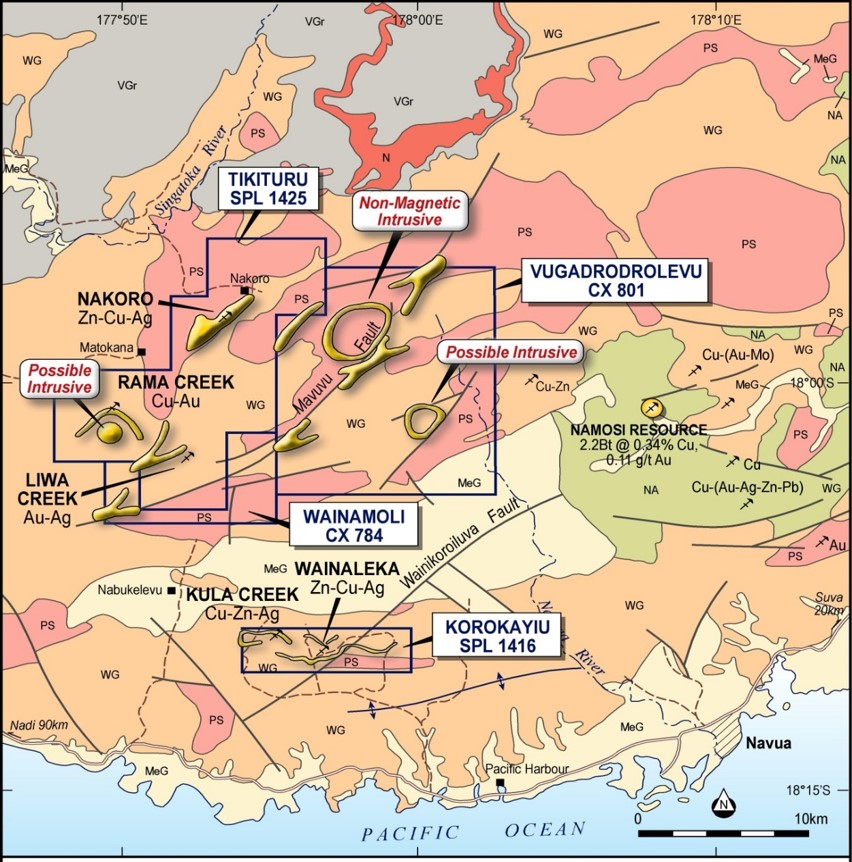 program carried out by Anglo American in the 1970's intersected highly anomalous values including:-
6 metres @ 1.75% copper, 12.0 zinc and 25g/t silver,
10 metres @ 2.0% copper, 5.5% zinc and 47g/t silver,
15.5 metres @ 1.4% copper, 1.3 % zinc and 5.0g/t silver.
The Anglo drilling results have shown the main mineralised zone is open at both ends and at depth.
Recent exploration by Aljen has included: –
Surface sampling; assay results from two samples were 2.7% copper and 19.9% zinc and 7.1% copper and 14.4% zinc.
Trenching returned an intersection of 5.5 metres @ 2.6% copper, 6.8% zinc and 212g/t silver.
A shallow diamond drilling intersection of 2.2 metres @ 1.9% copper, 11.8% zinc and 8.9 g/t silver.
Recent geophysical interpretative work indicated that the prospective horizon is extends over a strike length of 10 kms.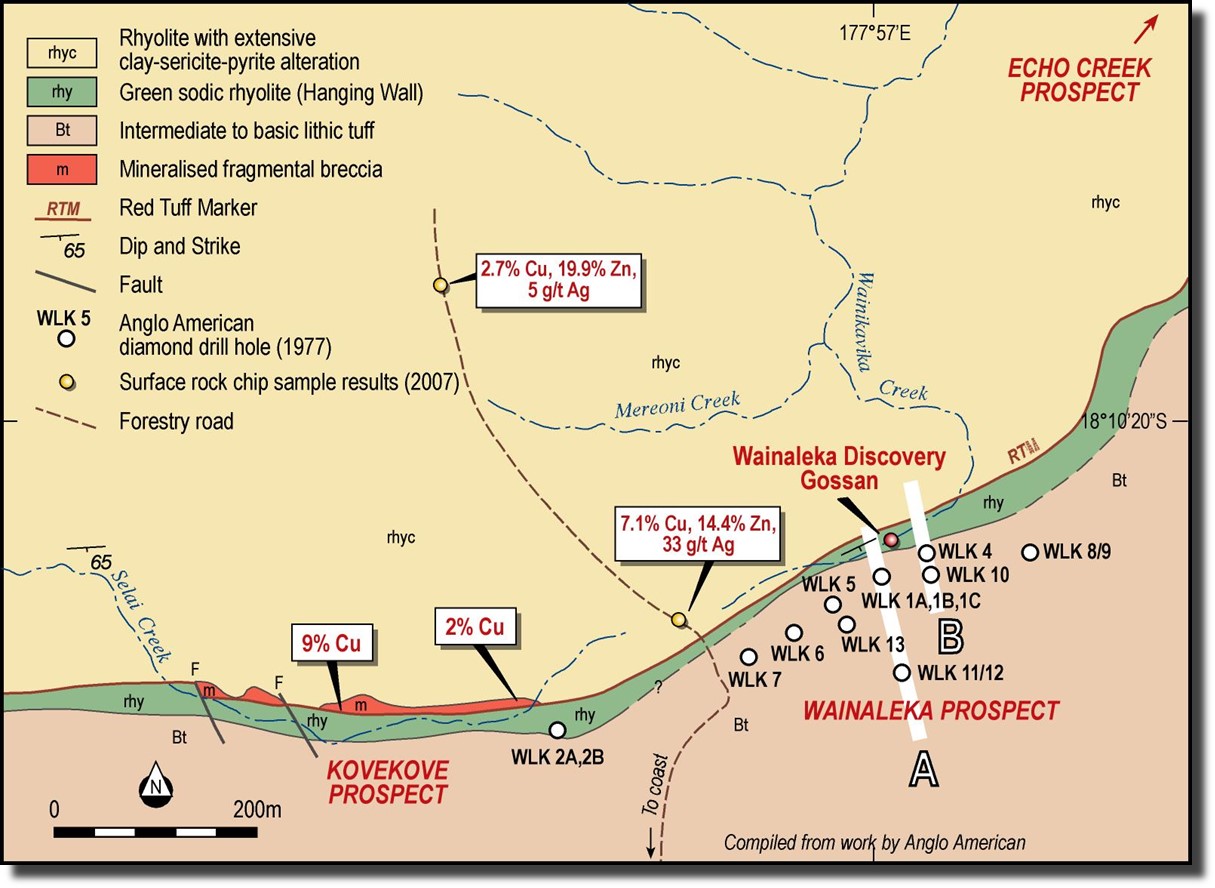 The historical information provided above has not been independently verified by Thunderstruck, and although considered reliable and relevant, may be subject to future correction and should not be relied upon.